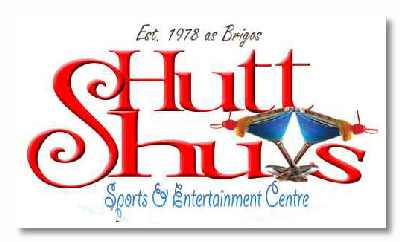 At HuttShutts it's always more for less. Great additional toppings to cater to your specific tastes. If you prefer sandwiches, you can also personalize these to your own taste.
At HuttShutts you can get great hot and tasty foods on a daily basis.
There is a wide variety from which to choose. Accommodating everyone from the meat lovers to the cravers of sea food and the vegetarian eaters!
Fry chicken, Geera chicken, Barbeque chicken, Shark, Shrimp, Hot dogs, Beef, Chicken and Shrimp burgers. You can get any of these delicacies with fries and a drink for a steal-of-a-deal price.
Also lots more food to choose from.
Hutt Shutts Sports Bar - Menu

click meuu to enlarge
Dinner Specials Call 299-4300
Meals from combos to single orders, all about what you like and want.